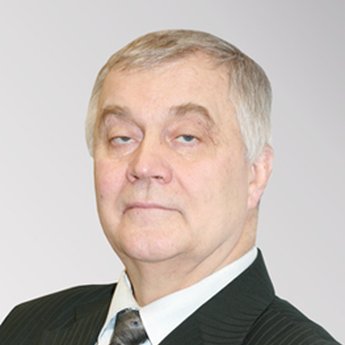 Doctor of Engineering Science, Professor, Head of Department 'Ecology and life safety' of the Baltic State Technical University 'VOENMEH' named after D.F. Ustinov, Honored Scientist of the Russian Federation.
St. Petersburg, Russian Federation
Researcher ID, Scopus Author ID, ORCID ID, Science Index ID
Nickolay Ivanov is the creator of the transport acoustics scientific school. He developed the theory of the transportation vehicles acoustics, proposed the solution to the problems of generating the sound field in low volume, diffraction on complex obstacles, methods of calculation of the sound fields of spatial emitters.
Methods of calculation of the expected noise from vehicles, methods for separation of the air and structural sound sources contribution to complex sound field of the vehicles, methods of calculation of the soundproof hoods and booths acoustic efficiency, optimization of the transportation vehicles noise protection and others were developed by Nickolay Ivanov or under his leadership. Methods of calculation and design of the noise barriers installed along roads and railways were established under his leadership.
Nickolay Ivanov has published over 400 scientific papers, including about 10 textbooks, manuals and monographs. He presented the main results of scientific research on the international conferences in Australia, Austria, Hungary, Germany, Denmark, Italy, Canada, China, the Netherlands, Poland, Portugal, the USA, Finland, Switzerland, Sweden and other countries.
Nickolay Ivanov organized and chaired more than 30 congresses, conferences, seminars in the field of acoustics and ecology held in St. Petersburg, including the International conferences on noise and vibration control NOISE-93, 4th (1996) and 9th (2002 ) International Congresses on Sound and Vibration, International Ecological Congress (2000), which were attended by scientists from more than 60 countries. He organized and was president of I-7th All-Russian scientific-practical conference with international participation 'Protection Against Increased Noise And Vibration' which is holding in St. Petersburg every two year since 2006.
Since 2000 Nickolay Ivanov has been the expert of the Federation Council and the State Duma Committee on Ecology, Member of the Supreme Environmental Council.
Nickolay Ivanov is the Chairman of the Doctoral dissertation board of the specialities 'Acoustics' and 'Occupational safety in mechanical engineering'. He is the founder (1994) and Editor-in-Chief of the abstract journal 'Noise', one of the founders (1996) and deputy Editor-in-Chief of the international journal 'International Journal of Acoustics and Vibration'. Nickolay Ivanov is the founder (1998) of the International Acoustics Library named after Sir Michael James Lighthill in the Baltic State Technical University «VOENMEH» named after D.F. Ustinov. He is the permanent member of the International Organizing Committee of the Annual International Congresses on sound and vibration.