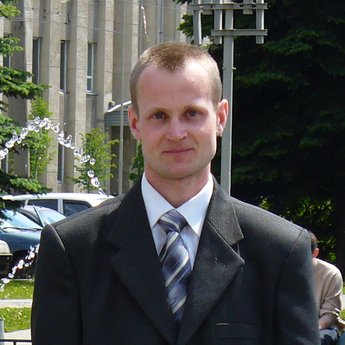 Doctor of Engineering Science, Professor of Technosphere Safety Department, Deputy Head of Research and Development Office of the FSBEI HPO 'Izhevsk State Technical University' named after M.T.Kalashnikov. 
Izhevsk, Russian Federation
Researcher ID, Scopus Author ID, ORCID ID, Science Index ID
Alexander Tyurin is the author of more than 85 scientific publications, co-author of 4 manuals, 2 monograph, 14 patents for inventions and utility models in the field of noise protection. He presented the main results of scientific research at All-Russian conferences and forums with international participation in Moscow, St. Petersburg, Chelyabinsk, Tula, Rostov-on-Don, Izhevsk.
Alexander Tyurin is the member of the scientific conferences organizing committees in the field of ecology held in St. Petersburg - All-Russian research and practice conferences with international participation 'Protection from excessive noise and vibration' (2013, 2015). He is the Deputy Chairman and member of the organizing committees of more than 8 scientific conferences with the relevant technosphere safety sections held in the Udmurt Republic, including the international on-line conference 'Energy efficiency, energy conservation and sustainable development'.
Research areas: acoustics, mathematical modeling, measurements, noise protection using active and passive resources.
Alexander Tyurin is the Director of research projects supported by the Funds providing grants: 'Development of efficient algorithms for signal processing in the means of acoustic fields active control', 'Development of hardware and software for noise reduction of ventilation systems', 'Development of active noise protection tools', 'Development of the theoretical basis for assessment of the bi-resonance honeycomb structures sound absorption based on experimental studies', 'Optimization of occupational safety facilities for munition experts in the closed-type shooting galleries'.
Alexander Tyurin is the author of courses of subjects delivered to the students of the Russian-Egyptian University (Egypt, Badr City): 'Vital Activity Safety', 'Polution Control', 'Engineering Measurement'.
Alexander Tyurin is a member of the International Group '100 Innovators' of the Moscow International Forum 'Open Innovation 2013'.