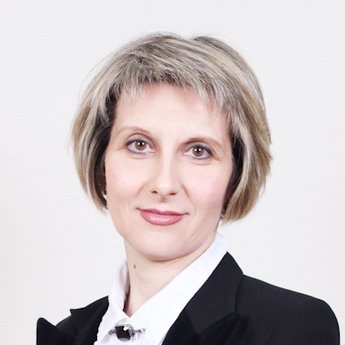 Doctor of Engineering Science, Chief Expert of Institute Transecoproject
St. Petersburg, Russian Federation
Researcher ID, Scopus Author ID, ORCID ID, Science Index ID
She is the author of more than 110 scientific papers, monographs, co-author of two textbooks and three patents in the field of noise mitigation. The main findings of her scientific research were reported at all-Russian and international conferences, seminars, congresses, forums and symposia in Moscow, St. Petersburg, Amsterdam, Florence, Florida, Hong Kong, Adelaide, Stockholm, Lisbon, Vilnius, etc.
The main research directions are noise mitigation, acoustic barriers, environmental protection.
N.V. Tyurina participated in the development of measures for noise reduction at the ring road  sections, Western high-speed diameter, the bridge across the Serny Island in Saint-Petersburg, the alternate to Kurortny Avenue in Sochi, the high-speed Moscow-Saint-Petersburg highway, bypass of the city of Khabarovsk and other facilities.
She is a member of the Organizing Committees of the congresses and research to practice conferences in the field of acoustics and ecology held in St. Petersburg, including the fourth (1996) and eleventh (2002) International Congresses on Sound and Vibration, a member of the Scientific Committee of the research to practice conference with international participation 'Protection from increased noise and vibration', a programme chairman of the 21st International Conference of the Audio Engineering Society, the workshop 'Sea ports ecology'.
She is a member of the BSTU 'VOENMEH' Dissertation Defence Board in the specialties of 'Acoustics' and 'Occupational safety and health in mechanical engineering'.